We, Toyotomi Co., Ltd., take pleasure in announcing the achievement of manufacturing 65 million kerosene-fired appliances and electrical home heaters as of November 13th, 2014.
It has been 65 years since the establishment of TOYOTOMI in 1949.
In 1952, we began manufacturing of kerosene cooking stoves developed by TOYOTOMI, and became the first manufacturer of kerosene heaters with infrared glass burner around the world in 1960.
Since then, the number of manufacturing has increased dramatically, and today, we are distributing our products in 96 countries:
・North America (U.S.A., Canada)
・South America (Chile, Uruguay, Brasil etc.)
・Europe (France, the Netherlands, Italy, Germany, Spain etc.)
・The Middle and Near East (Iraq, UAE, Saudi Arabia etc.)
・Russia, Ukraine
・Asia (India, China, Korea etc.)
・Oceania (Australia, New Zealand, South Pacific Ocean countries)
・Africa (Nigeria, Kenya etc.)
We would like to introduce the commemoration ceremony below.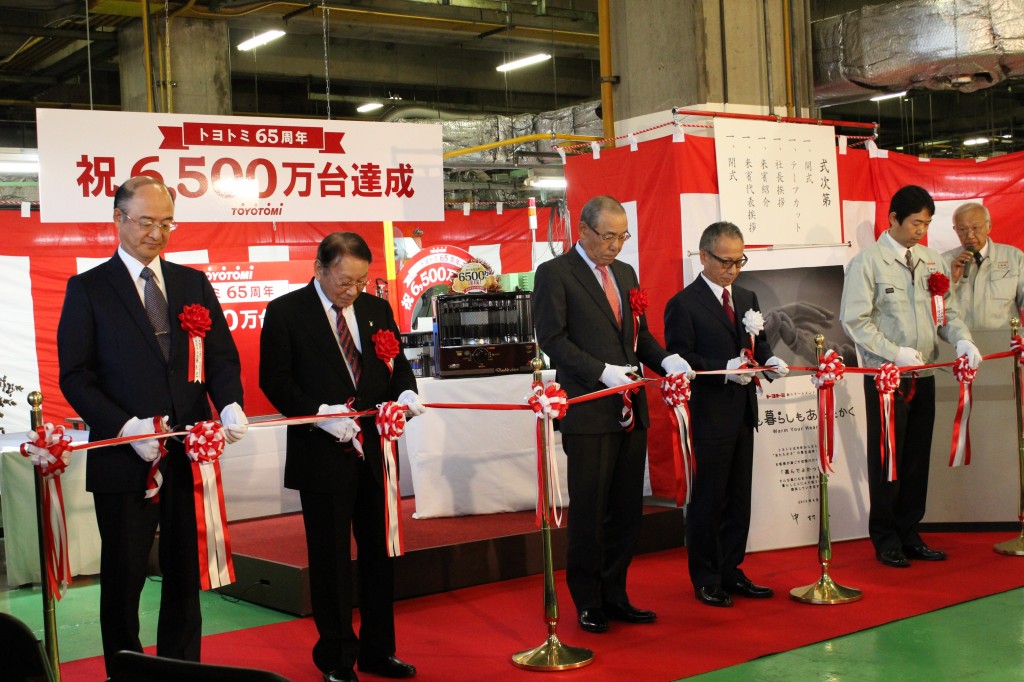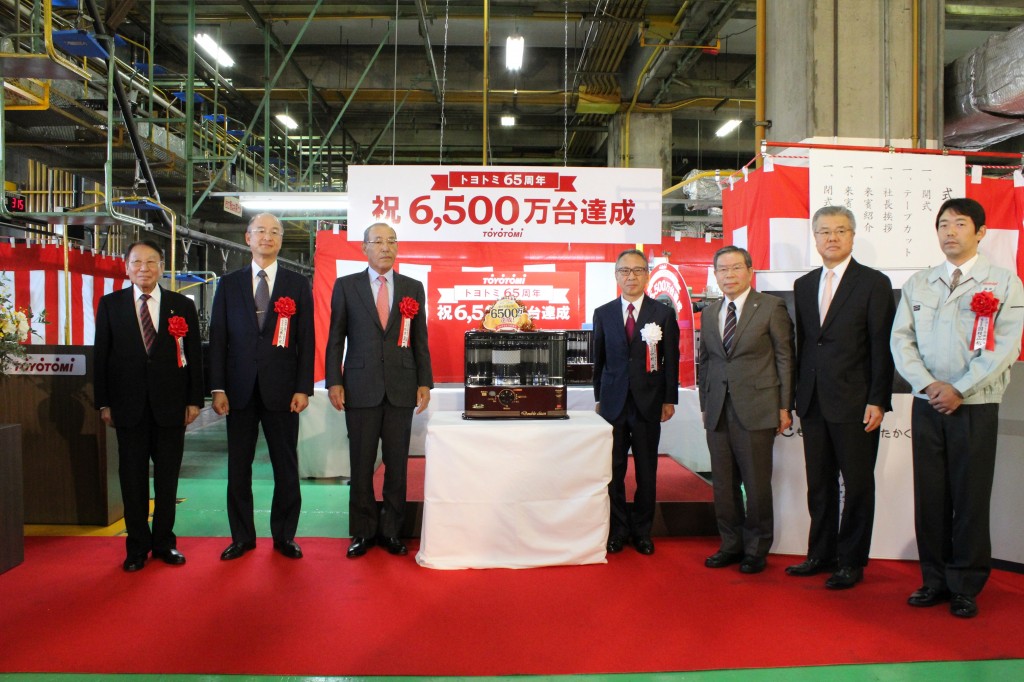 From the right: Chairman of Labor Union: Mr. Kunieda
Senior Managing Director: Mr. Kataoka
Senior Managing Director: Mr. Suzuki
President : Mr. Nakamura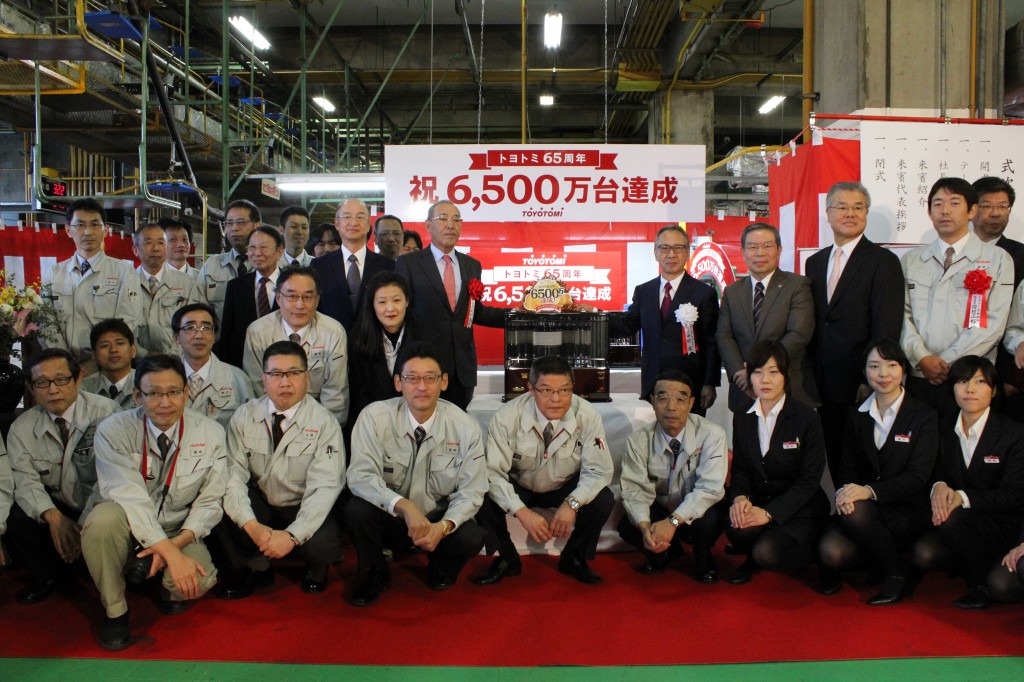 We have the limited "Premium" models below in commemoration of 65th anniversary of establishment of TOYOTOMI for the Japanese market.

TOYOTOMI greatly appreciates your continuous cooperation and patronage.